The World Standard, or Wa-suta (わーすた), is an idol group under iDOL Street. The group was announced on March 29, 2015.
2015: Formation
Edit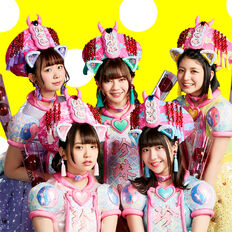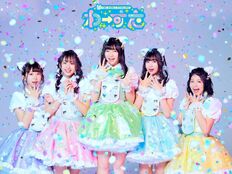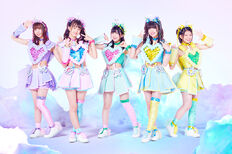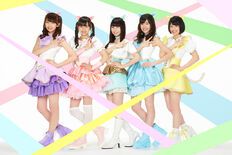 The World Standard was formed as the fourth group in iDOL Street on March 29, 2015. The group's goal is to spread "kawaii" culture throughout the world using social networking. They made their first live performance at the iDOL Street Carnival 2015 ~GOLDEN PARADE!!!!!~ concert on April 29.
On October 5 they released their first indies single Inu Neko Seshun Massakari on music card format.
On Feburay 28 they held their first solo live titled The World Standard at Shibuya Club Quattro.
On March 29 one year after their formation they held their second solo live. Wa-suta Land I-1.
On May 4 they will release their first studio album The World Standard.
In June The World Standard will perform at @Jam in Shanghai 2016. This will be their first overseas event.
On June 25 it was announced that The World Standard will hold a live house tour Kanzen Naru Live House Tour 2016 ~Nekomimi Sutete Hashiridasu ni ya from October to November[1].
On July 9 and 10 they performed at C3 CharaExpo 2016 in Singapore. This is their 2nd oversees event.
On September 28 that they will release their first single Kanzen Naru Idol[2].
On December 11 during their final Kanzen Naru Live House Tour 2016 ~Nekomimi Sutete Hashiridasu ni ya concert it was announced that they will release their 2nd single Yuume ni, Nyaritai. on February 22, 2017.
On April 19 Wa-suta released their third single Just be yourself.
On October 18 Wa-suta will release their 2nd Major Label Album Paradox World and simultaneously release their 4th single Saijoukyuu Para Dokkusu.
In March, Wa-suta released their fourth single Welcome to DREAM.
In July, Wa-suta released another album called Jumpin Summer.
In October, Wa-suta released a mini album called Girls Be Ambitious.
Discography
Edit
Major Singles
Music Card
References
Edit
External Links
Edit